2012 Tech News in Review
2012 was a busy year in the world of technology. New gadgets, legal battles and corporate shake ups kept geek's attention occupied all year long. Just how influential was 2012? It may be years before we can know for sure, but I think it's safe to say that there was more than a few truly disruptive events that will shape the landscape of technology for the coming years. 2012 introduced the world to the ongoing problems of technology patent wars, we discovered how truly dependent we are on Google for our sense of direction and Microsoft tried to run Windows on a tablet computer…again. All of that and more is what made 2012 a truly special year. And now, let's kick off our shoes and take the always longed for, obligatory look back at the year that was.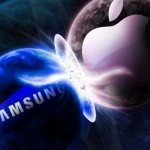 1. Apple vs. Samsung
Much of tech news in 2012 was dominated by the ongoing feud between competing mobile device giants Apple and Samsung. The court ruling granted Apple $1.05 billion in damages for patent infringement by Samsung. Highlights from the case included incriminating emails from top-level Samsung execs and a fruitless mafioso-style boss meeting between Tim Cook and Samsung CEO Kwon Oh Hyun. The case grabbed headlines all year long and made Judge Lucy Koh a household name…at least in tech geek houses.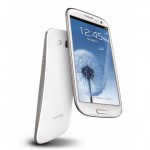 2. Samsung Galaxy Dethrones iPhone
Not all news was bad for Korean tech giant Samsung, as sales of the Samsung Galaxy S III surpassed those of iPhone during the third quarter. While it's likely to lose that title once final numbers are in from 4th quarter sales, it proves that Samsung represents a legitimate threat to Apple's smartphone dominance. A smartly targeted Samsung ad campaign also served to put Apple in it's place. We may see these two stalwarts battling it out over smartphone supremacy for years to come.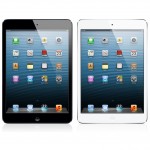 3. iPad Mini
iPad in 2012 was all about size as Apple got into the 7 inch tablet market in big way. The iPad mini sports a speedy A5 chip and runs all the same apps as it's big brother. While it does lack the retina display that other iOS devices are sporting, that hardly seems to be slowing it down as reports are that it outsold the 10 inch version over the holiday season. No matter the size, it would seem that the iPad continues to be a game changer for Apple and the tablet computing market.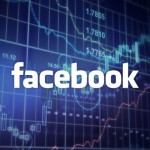 4. Facebook IPO
The biggest IPO in the tech world since Google's offering in 2004 had it's share of problems. From a NASDAQ computer malfunction during the first hours of trading to an initial price that was set too high, the web giant stumbled out of the gate like a newborn pup not yet used to it's limbs. With their stock opening at $38 per share the current price for shares of Facebook sits at $25.49. So far, Mark Zuckerberg and team seem to have weathered the storm, but there is no doubt that 2012 and the IPO was a rocky road for the social network.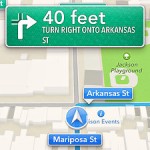 5. Apple Maps = Epic Fail
Samsung wasn't the only tech giant facing off with the cult of Cupertino. Google and Apple have fought bitterly since the launch of the Android platform and the latest causality in this war was the partnership between the two companies on the iOS Maps application. With the release of iOS 6, Apple removed Google Maps integration and tried to piece together an adequate replacement. The universal opinion has been that they failed miserably in this endeavor. Maps was an embarrassing blemish on an otherwise successful year for Apple.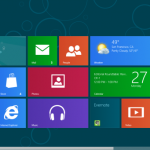 6. Windows 8 (Metro Interface)
Microsoft made some news in 2012 with the release of it's new operating system, Windows 8. This update marks a radical departure from the traditional interface that has remained mostly the same since Windows 95 launched 17 years ago. The new Metro interface is a significant leap forward for Microsoft in regards to touchscreen design, but it's leaving many users feeling confused and searching for their Start menu.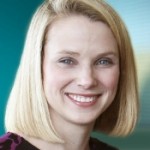 7. Executive Restructuring
2012 was a year of change for many of the tech industry's top-level executives. Microsoft said goodbye to Steve Sinofsky, President of the Windows Division, in what many believe was not a 100% mutual parting of ways. Scott Forstall is leaving Apple in the wake of the Maps debacle. But for my money, Yahoo! had the most turbulent year. In January they announced Scott Thompson as the new CEO only to oust him 5 months later when it was discovered he embellished his academic records on his resume. The following month Marissa Mayer was brought in to right the ship. The former Google executive has already made her presence felt by hiring Ken Goldman and Henrique De Castro as CFO and COO respectively and releasing major updates to Yahoo! Mail and the Flickr mobile application. I look for big things to come from Yahoo! under Mayer's watch.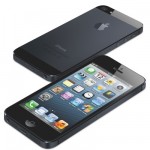 8. iPhone 5
While Maps was a big disappointment for Apple fanboys, the newest iPhone seems to still be a hit. Even though the iPhone took a hit to the Galaxy in the third quarter most analyst have it back on top after the release of the newest incarnation and a strong holiday season. iPhone 5 gave Apple's signature device a much needed makeover and silenced many critics that were craving a larger display. While it faces stiffer competition than ever, the iPhone is still in the driver's seat when it comes to smartphone as shown by it's recent 2 million unit sales weekend in China.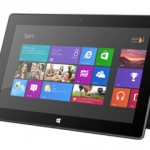 9. Microsoft Surface
Windows 8 may have garnered some positive reviews; the Microsoft Surface, however, is a much different story. Microsoft's first foray into tablet hardware design was meant to exhibit how great a Windows tablet could be. Unfortunately the Surface RT did anything but as critics panned it. Warner Crocker from Gotta Be Mobile described it as "frustratingly confusing" and that was one of the more gracious reviews.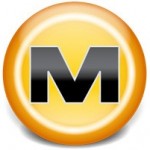 10. Megaupload/Kim Dotcom Fallout
In January of 2012 the US Department of Justice declared war on Kim Dotcom and internet piracy. It shut down the file hosting site Megaupload.com and froze more than $39 million worth of assets belonging to the file sharing site. Dotcom, now out on bail, still awaits the decision of a New Zealand court as to his extradition status.In the meantime he has insisted that he is innocent of any wrongdoing and vows to reestablish his filesharing site in the near future. For his trouble, Dotcom received a cover story in Wired Magazine. No matter the outcome,the case is sure to have lasting ramifications on the future of piracy and copyright infringement in an increasingly small world.