Can the Internet Save Television?
The most important Internet-capable device in your life may very soon be your television. The Web is poised to invade your living room and revolutionize the way we consume media. Companies like Apple and Google have
introduced products this year that transform the way we watch television. What these Internet-capable set-top boxes provide is what has always been the promise of the Internet, convenience. Traditional television is clunky and difficult to manage. It requires users to conform to the rules of the content providers. Who today has time to plan their lives around an 8:30 p.m. time slot on Thursday nights? Streaming video allows users control over their television viewing. People want to watch what they want and when they want it. People also want choice. Online video gives viewers this freedom in ways that traditional media can't. Devices such as Apple TV allow users to stream online video instantly and on their own terms.

The company known primarily for search announced Google TV at this year's Google I/O. It promises to be a very interesting addition to your living room media cabinet. As with their Android mobile operating system, Google has chosen to focus on the platform while allowing others to create hardware to run its new TV-centric software. Google TV provides streaming services such as Netflix and Pandora along with a TV-friendly Internet browser. You can already purchase devices running Google TV, such as the Logitech Revue or Sony Internet TV Blu-ray Disc Player, or even built into a standalone TV, such as the Sony Internet TV.
Apple, on the other hand, prefers to be the master of its own hardware with Apple TV. The Cupertino-based computer giant launched the second generation of its set-top box at their September Keynote. The software/hardware integration allows virtually flawless syncing with iTunes along with your iPhone or iPad. Also, Apple TV is running a version of Apple's mobile iOS, which means we could be seeing an iPhone-like app store for the set-top box in the near future. This is a long way from the device that Steve Jobs originally called just a "hobby" for Apple.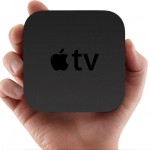 Apple is in a slightly better position than Google to take advantage of this new streaming video reality. Beyond the obvious advantage of hardware compatibility, they have a history of working with content providers with products such as iTunes and iBooks. Networks are less skittish when dealing with Apple's closed and controlled ecosystem than they are with Google's open platform, with its promise of free online use. But Apple and Google aren't the only players in this market. The Roku Player, while still relatively unknown, beat both of the Internet giants into the market and has a very loyal, if small, following. It also features extremely competitive pricing and a tiered system of hardware choices. And let's not forget about the stealthy Internet-capable devices that you likely already have connected to your television. Sony, Nintendo and Microsoft have very quietly positioned themselves to compete in this new space with their gaming consoles. Reports show as many as 21% of Americans already use their video game console to watch television and movies, including streaming online content from providers such as Netflix. In fact, Nintendo has admitted that it sees Apple as its main competitor in the coming years.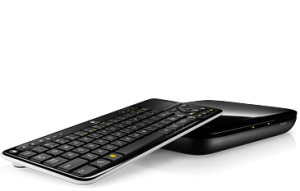 With the ever-increasing availability of broadband connectivity, online streaming video has become more and more prevalent. Yet, major networks are already fighting to prevent these new devices from distributing their content. ABC, NBC and CBS have all made moves to block their otherwise free online content from being distributed over devices such as Google TV. However, if we have learned one thing from similar attempts by the record industry and publishers, it's that the people's will will be done. Apple and Google have both recognized the need for Internet platforms attached to your television. These channels will reach users across millions of devices that are not traditional computers or laptops as any of us currently know them. Picture a person browsing the Web while sitting on their couch. Perhaps they use a tablet to read online articles, search for the latest episode of their favorite television show from their phone and then use the phone or tablet as a remote to watch the video on the living room TV set. That day is already here and, as always, the technology is simply waiting on the content providers to catch up.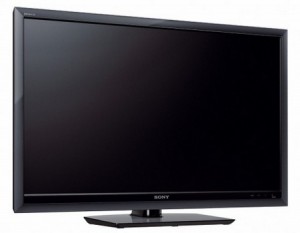 Despite hesitancy from some, it is a fact that streaming Internet video is the future of television. All that remains to be seen is how content providers react to the current trends. The smart ones will embrace the new shift in viewing habits and find ways to extend advertising and other revenue-generating models to online. In this sort of race, it's very frequently those who act fastest that thrive. It's also likely that we will see fresh and new content providers that are built on a sleek, low-budget model that is designed specifically for this type of environment. These newcomers will likely thrive in the new world of streaming video. Because of this drastic change in media consumption, marketers will have to act quickly to make sure their brands stay relevant in this space. Without a comprehensive digital strategy, it will be easy to get lost in the noise. Because if there is one thing that the freedom of the Internet also delivers, it's parity. When everyone's voice is heard equally, it's much harder to stand out. Digital presence no longer just means a website, but exposure across multiple web platforms: blogs, social media, search, display ads, podcasting and, yes, online video.