Reading the Tea Leaves: Can Amazon's Android Tablet Compete with iPad?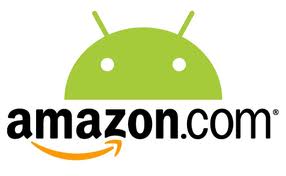 The Web is abuzz about Amazon's new Android-based tablet set to launch this fall. Their current Kindle-branded e-reader continues to sell to book enthusiasts and e-books remain a strong category for Amazon. In fact, earlier this year e-books passed sales of printed books for the first time ever. But a fully functional Android tablet marks a departure for the online retailer. While e-readers were a logical step for Amazon that has its roots as an online book seller, tablets are a different beast altogether. It's not as much of a stretch as one might think, though. Amazon has been slowly expanding its cloud capabilities, introducing services like Cloud Drive and Cloud Player. At the same time, they have built excellent streaming and content delivery methods such as the Kindle Store, Amazon Instant Video and MP3 Store. All these moves point to a very strategic entry into the tablet market. Amazon has thought this through, and they mean to compete head-to-head with Apple for the hearts and minds of mobile consumers.
Dethroning the iPad from its place atop the tablet world will be no small feat. As our own Jill Krumsick documented early this year, Apple has a staggering lead in tablet market share. While competitors Samsung, RIM and Motorola have leveraged their experience and brought considerable marketing budgets to bear, they still find themselves falling far short. Nobody has even made a noticeable dent in iPad dominance.
Many people believe that where so many others have failed, Amazon will succeed. It could be said that Amazon's current Kindle is already iPad's stiffest competitor, even though it's not technically an apples-to-apples comparison (pun intended). While Amazon tends to be tight-lipped regarding exact sales figures, many reported numbers as high as 8 million units during 2010. Compare that to just fewer than 15 million units for Apple, and it sure looks like a solid number two in the market to me. Really, Amazon doesn't need to depose iPad. There is plenty of room with consumers for both products. The tablet pie will only continue to grow as more users decide to go mobile and leave their old PCs behind. Competition always makes products better, and Amazon and Apple will continue to push each other to innovate.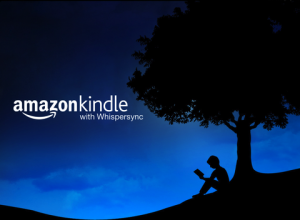 So what about some specs on this mystery product? According to sources, the upcoming tablet release will feature a 7-inch color touchscreen with a 10-inch version planned for 2012. The tablet does support multitouch gestures similar to an iPad. It is rumored to have a mini-USB port. Alas, no camera for all you shutterbugs out there. However, the real news is that while the device is based on a flavor of Android, Amazon has forked the open-source operating system and created its own version. The interface is branded Amazon and looks little or nothing like the Android interface of other tablets. This would make sense for Amazon, which wants to enter the market on an established platform. Android already has a thriving developer community and a catalog of apps for download. But the Amazon team wants to have more control over their environment, and that is exactly what forking Android does for them. All future releases of the Kindle tablet will be based on this new source code, and if Amazon decides to incorporate later releases of Google's software, it will be on their terms and behind the scenes.
There are several reasons why this venture into tablet computing makes sense for Amazon. First of all, the Kindle has been a huge success as Amazon's initial hardware offering. While content remains their primary business, they have found a way to make the hardware profitable as well. Sales for the device continue to top Amazon's electronics category. Also, Amazon has learned a great deal from the Kindle about streamlining production costs. The entry-level price point for a Kindle has continued to become more attractive, dropping to $114, which is very reasonable for the average consumer. It would stand to reason that the e-commerce giant could expect similar sales from a Kindle-branded tablet device. Rumors abound regarding the expected consumer cost for the upcoming device, but some have it as low as $250. At half the cost of the iPad, it is attractive enough for serious buyers to take a long, hard look before making a decision on any tablet purchase.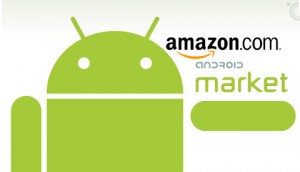 Cost is not the true advantage for the Amazon tablet. After all, Samsung and other competitors have already entered the market with prices below Apple. The edge that puts Amazon above the rest is the existing content delivery infrastructure. The success of all Apple iOS products has been largely dependent on the integration of iTunes and the App Store. No other manufacturer has such a massive content network in place to support their hardware…until now. Amazon already has relationships in place with publishers of all media types. They have a massive user base already shopping over their network. And they now have a fully integrated Amazon App Store. Amazon is poised like nobody else to compete directly with Apple at every level.
Related articles: