Tech Can Turn Your Black Thumb Green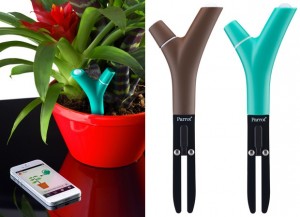 I love plants, but I'm terrible at caring for them how I should. I'm not positive how many Japanese Peace Lilies I've killed, but I'm pretty sure that it would classify me as a serial killer by most definitions. Fortunately, technology may be able to put to an end my murderous rampage. The guys over at French company Parrot have created a little gizmo that could turn even that blackest thumb a stunning shade of emerald. The Parrot Power Flower retails at $59.99 and is availabe online through Apple, Amazon and several other shops. The idea is simple. The device has several different sensors to measure conditions like sunlight, moisture and soil electrical conductifity (fertilizer). When levels drop below optimal settings the device sends a signal to the Flower Power servers which then alerts you through a mobile app available for both iOS and Android.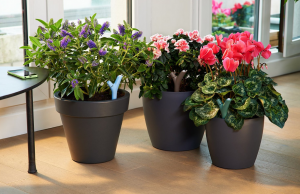 Flower Power is just another example of how everyday things in our lives are increasingly connected. With more devices tied to the Internet of things, technolgy really starts to show it's potential. Imagine a world where not only do you receive alerts that your plants need more fertilizer, but then it's automatically added to your shopping list, or even place an order for you. What if Flower Power can detect that the tempature in your house is not optimal for your plants and instruct your Nest thermostat to adjust accordingly or tell your sprinkler system when to water your garden. Companies like Parrot are working to make these dreams a reality and it's closer than you might think. Trust me folks, we live in the future.