Waze – Social Mapping
Smartphone mapping applications had been pretty well dominated by Google Maps until Apple cut ties with the Mountain View based web giant. But Apple stumbled mightily with the introduction of it's own Maps application. The term debacle comes to mind when describing the failure that was Apple Maps. To open the door even further Google took it's sweet time releasing a custom built application for iOS. The quibbling of the two tech behemoths created a virtual land grab for users. A myriad of mapping applications made their case for home screen placement on millions of iPhones around the country.
Of the contenders one of the most noisy has been Waze, the community-based, crowd sourced traffic and navigation app. Waze unites millions of users all updating their maps with real-time information. This difference makes Waze more powerful than just your standard map app. I use Google Maps to get directions to the new location I've never visited before. Because it has current, user-provided info on traffic and road conditions, Waze outsmarts daily traffic. Users can even report police speed traps or road hazards such as stalled cars or debris in the road.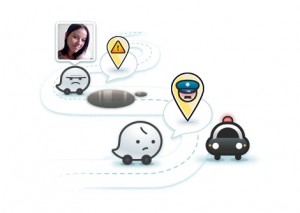 I use Waze every day to help map the fastest route to the office. Before I pull out of my driveway, I've already found the best route to take and know if I have to worry about being late. I can also share a link with a friend or coworker that allows them to track my trip and seen my ETA. Recently Waze even added the ability to report and thus avoide road closures.
"During Hurricane Sandy, Waze was contacted by FEMA and the White House to tap the community of drivers in New York help each other find open gas stations. The community responded and worked together, illustrating once again the power of the crowd. While Hurricane Sandy was one of many events this year that drastically changed the roadways for local drivers, extreme weather conditions affect roads everywhere, everyday. Events like major accidents, oil spills, floods, and construction zones can impose road changes and force major highways to close for several hours. Until now, there's been no solution that can keep up with the temporary and often unpredictable nature of these events."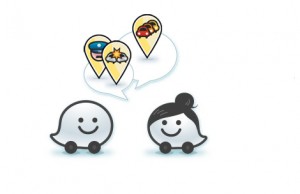 Waze is definitely starting to get noticed. Earlier this year rumors swirled that Apple had made overtures to purchase Waze in order to bolster it's lagging Maps application. Ultimately, Apple and Waze couldn't come to terms, but that hasn't stopped other suitors. Recently Facebook has offered to purchase Waze for $1 Billion. Purchasing Waze makes a ton of sense for Facebook, it would give Facebook independence from Microsoft's Bing Maps. Facebook could also look to integrate it's geolocation based check-ins into Waze maps. Maps offer Facebook a new opportunity to sell to advertisers a type of virtual billboards. This could go a long way to help Facebook monetize mobile, which has been a difficult nut to crack.
Business Insider summed up the upside for Facebook with three simple points:
1. "Facebook is buying Waze because each of the major tech companies want to own a mapping service. Microsoft, Google, and Apple own one. Now, so would Facebook."
2. "Facebook is buying Waze so Facebook Home doesn't have to punt people over to Google Maps."
3. "The simplest and most important reason is that Waze is an awesome, quickly-essential-to-users mobile app, and mobile "real estate" is what Facebook desperately needs."